It was 1969 and we were all in college. We had several chart records which were not big hits. Murry had us record a song titled "Still." This would have been our third hit single. It had been recorded by several other artists. It had a corny country western flavor. Murry and his wife, Audree, had an argument. Recording this song was a make-up letter to her. After that we released 8 singles and it was very difficult for us to reach the top of the charts again. Vince got drafted into the army. He was replaced by Mickey Rooney, Jr. Yes, Mickey Rooney's senior son. Ricky wanted to pursue a solo career. Murry stopped going on the road with us to help promote all of singles. We were all getting tired. We went from playing the Hollywood Bowl to back entertaining in bars. We made the full circle. We were all still attending college through all of this. Marty and I started recording for Mike Curb. We put an album out under the name "Heaven Bound." on MGM label. My wife, Joann, sang lead. Tony Scotti produced it along with Micheal Lloyd. James Burton played guitar with me on this session. He is a great musican. We had several hits. That's another story. Now it is 2002 and I just recently finished writing and recording 31 songs with Feddy Boom Boom Cannon. I also just retired from Walt Disney Records after 30 years as Director of National Sales. I am also a consultant for a company called Direct Source, and I am doing extra work in the movies and TV. I have an art degree. I am doing some paintings which are for sale. I have had several showings. I have a beautiful wife, Joann (song "Joann" on the Sunray album) my daughter, Nicole and my son, Christopher. Life is grand. "You are only as good as your last hit record."
SEE MEDORA PAINTINGS CLICK HERE
Eddy & his son Chris enjoying cruising in the Excalabur
Eddy's Ferrari
Eddy's Favorite horse, his Mondial Ferarri
SEE "TORN BY NIGHT" MY SON CHRIS'S BAND CLICK HERE TO SEE AND LISTEN
Eddy Playing his 1960 Strat at a party Chris Gordon in Back
EDDY UPPER LEFT CORNER
EDDY IN MALIBU MOST WANTED MOVIE
EDDY WITH HAT ON , (LEFT CORNER)TOM CRUISE IN FOR GROUND. THE LAST SAMURI
THE BEARD IS PHONY
EDDY APPEARING IN THE TV SHOW FIREFLY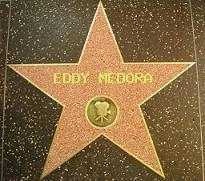 Eddys Star
Eddy Medora of THE SUNRAYS Ride Ride Ride songs performed & written by Eddy Medora
Ride Ride Ride CD can be purchased for $12.00
see the above information.
TO GO BACK TO THE HOME PAGE CLICK THE TABS AT THE TOP OF THIS PAGE
They were loved by all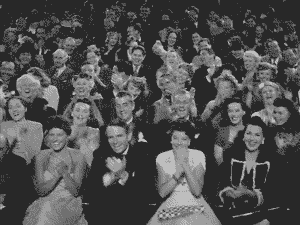 Waiting for the encore which we got many times