Sunrays Photo Album
Byron Case's first performance with the Sunrays at the Cow Palace- Eddy Medora -30,000 people
SUNRAYS BEFORE COW PALACE CONCERT 65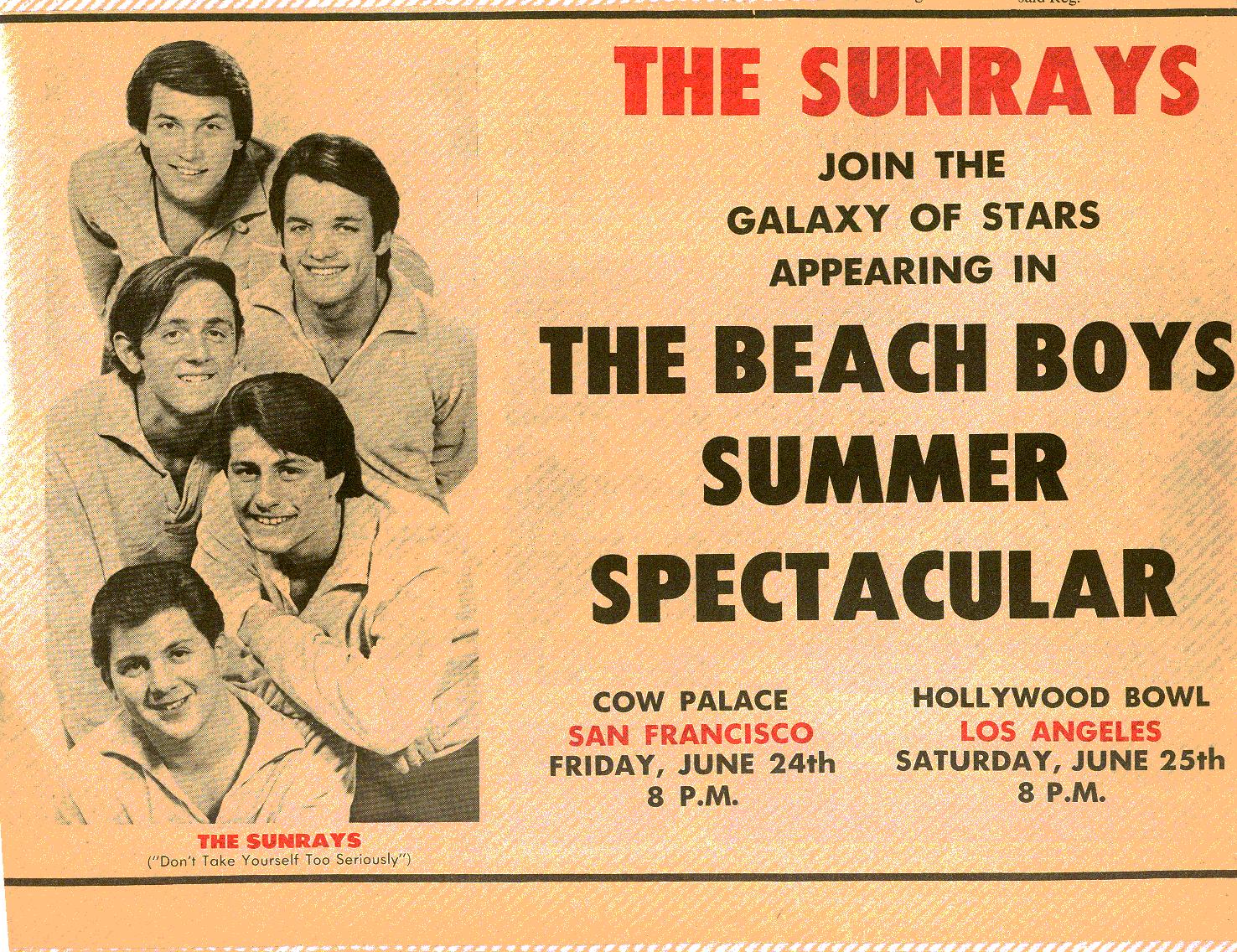 Sunrays, Blues Project, Stone's -We had had a great
press agent. Back page of Teen Screen magazine
Sunrays at a PARTY! ! !
Sunrays first single CAR PARTY"
Eddy purchased Dennis Wilsons 1973 Stingray
Eddy practicing his lead.
Eddy On Sax Renegades First Gig 15 Years Old
RENEGADES FIRST GIG PACIFIC PALISDADES
The Renegades (Sunrays) with song writer Roger Christian (front row center)at UCLA
The RENEGADES wearing gold jackets
Eddy on Sax
THE RENEGADES- Eddy playing sax
I purchased theses Red Jackets from "Mike Adams and the Red Jackets" They were a great band!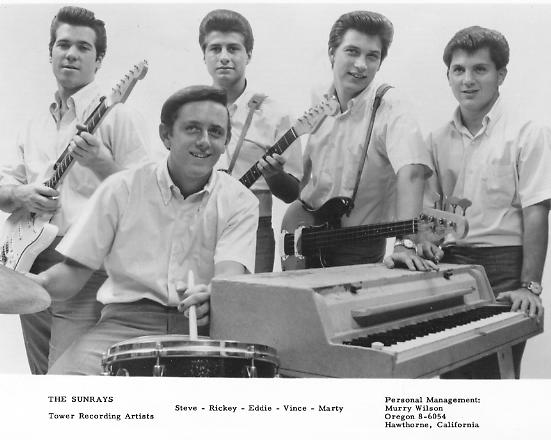 The Renagades Pre-Sunrays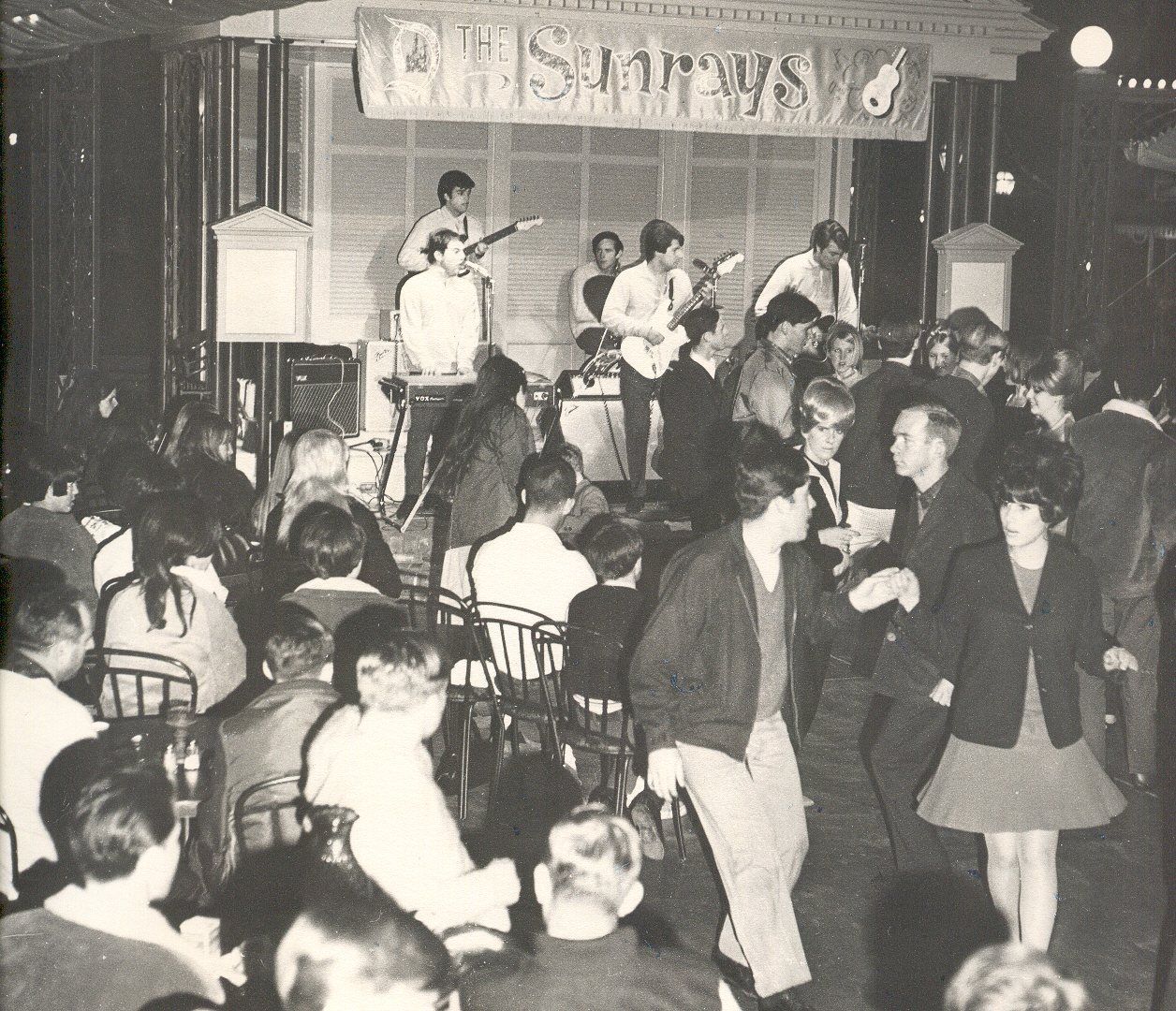 Sunrays at Disneyland.
The Renegades recording at Capitol -Eddy picking up sax
Steve has gone to Rock & Roll Heaven